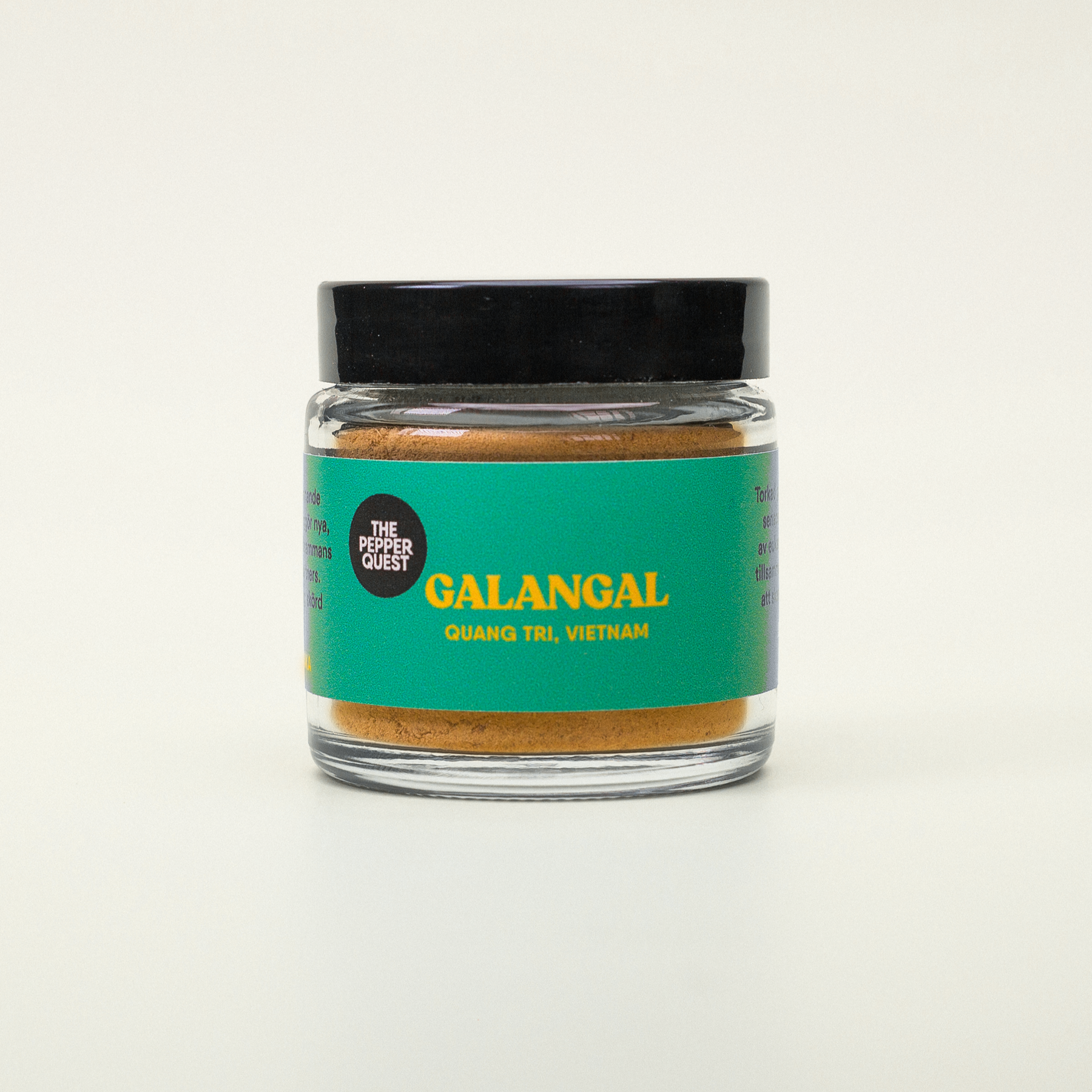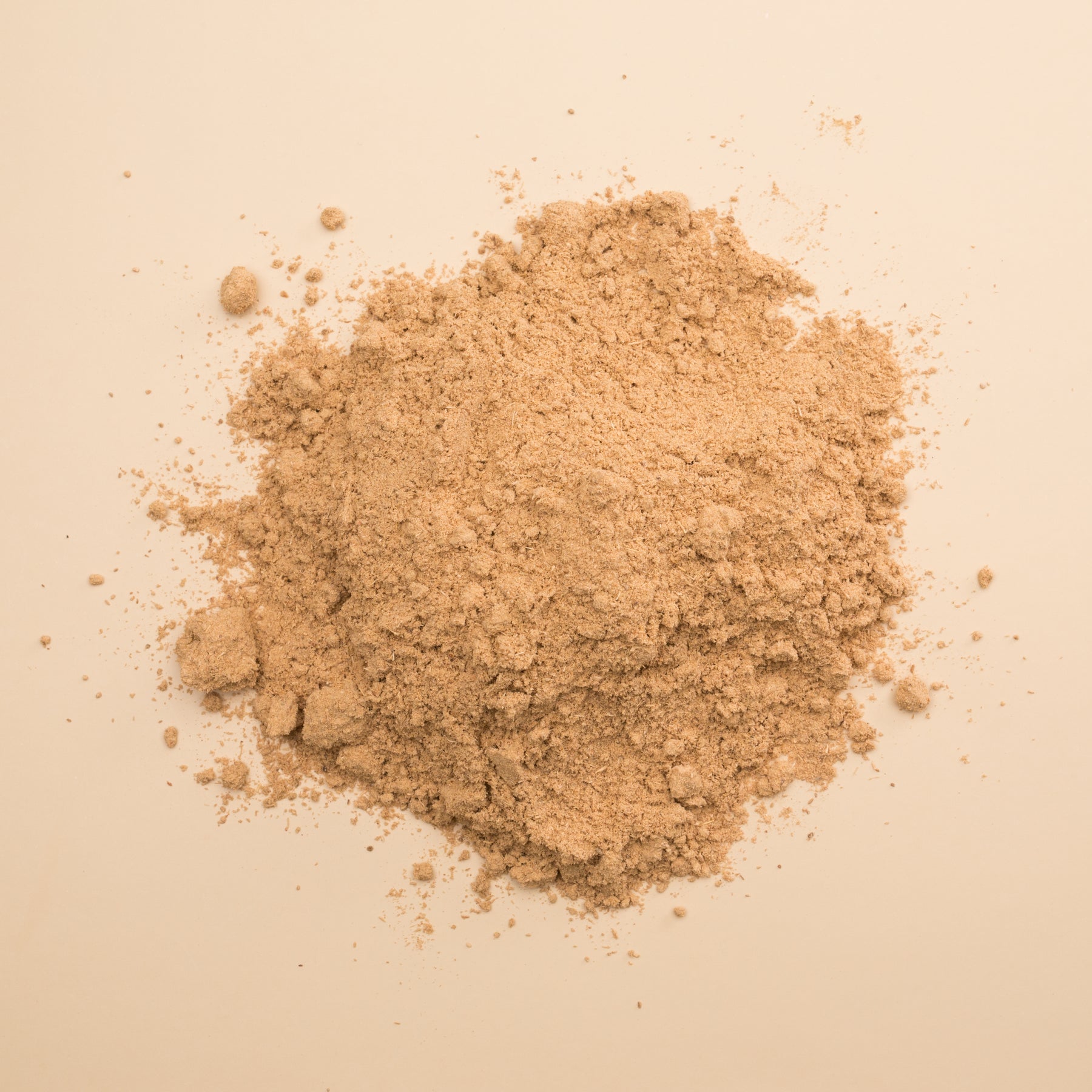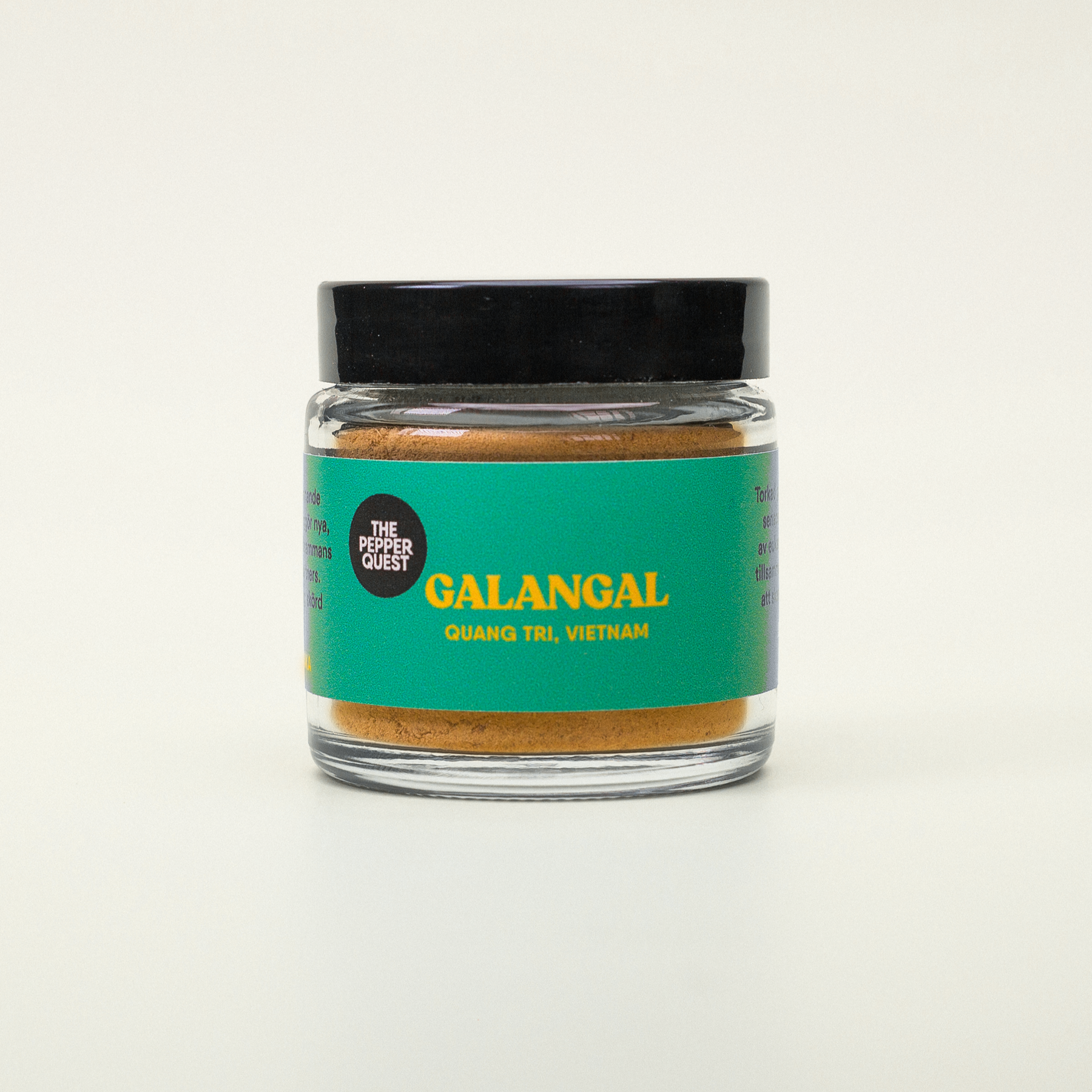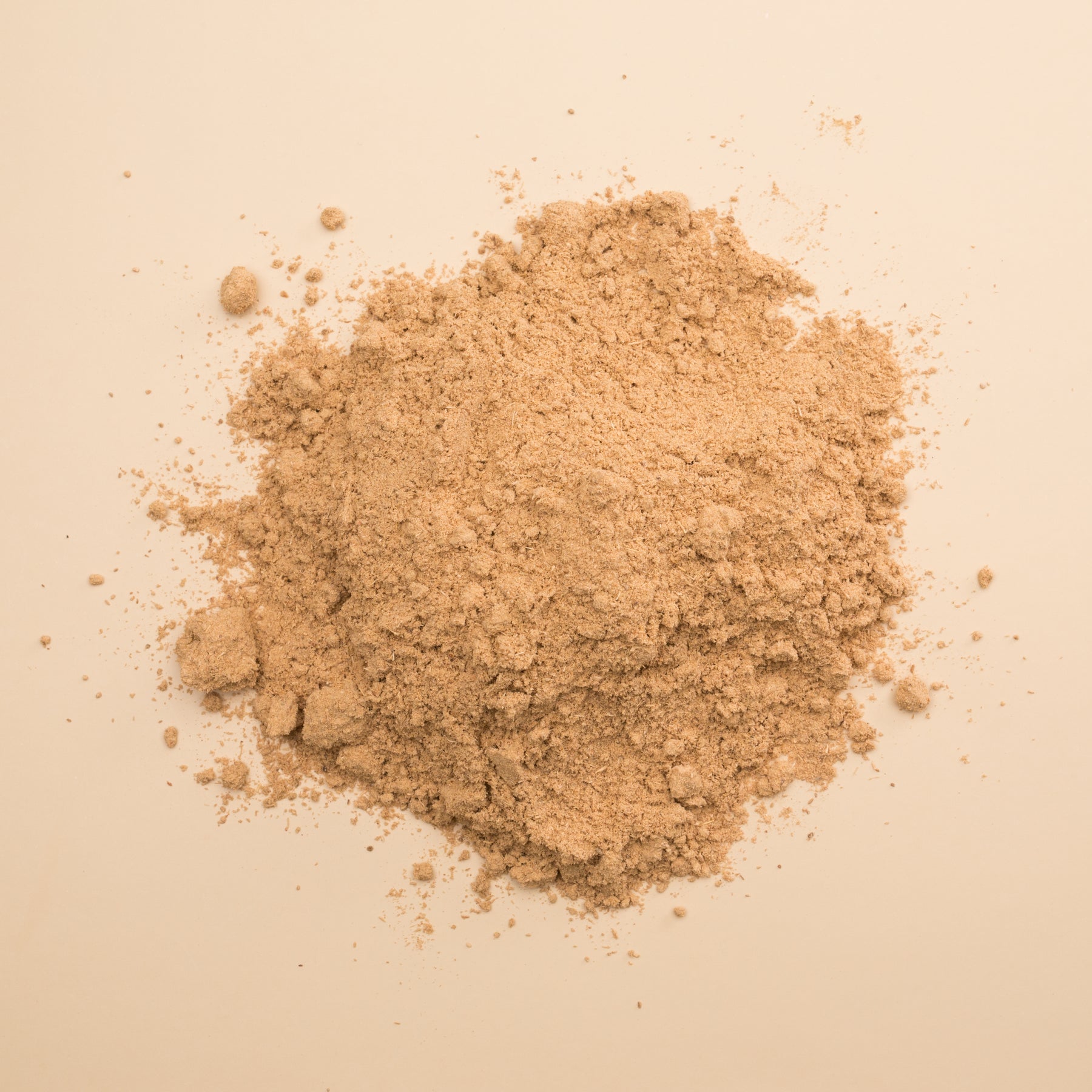 Sharp
Mustard
Eucalyptus
Wasabi
Size
Pickup currently unavailable at The Pepper Quest Smakstudio
Quang Tri Greater Galangal
25g
The Pepper Quest Smakstudio
Pickup currently unavailable
Regeringsgatan 82
111 39 Stockholm
Sweden
Our Galangal is the variety of greater galangal. It is sourced from semi-wild plantations in sand dune forests on the coastline of central Vietnam in the region of Quang Tri. The region's warm and windy climate creates a very hardy plant with a special piney, spicy taste.
Our partner hand picks roots that are 2-3 years old as the rhizome becomes more complex the longer kept in the ground. After this the rhizomes are gently boiled and then dried in the sun before turned it into powder. That way we are part of the whole production chain and can ensure absolute quality and freshness. 



Galangal is in the family of Zingiberaceae, that includes ginger, cardamum and turmeric. There are 4 main varieties of galangal – Greater galangal, lesser galangal, Chinese ginger and sand ginger. All of them are used in Southern and Southeast Asia in cooking, broths and as traditional medicine.

The plant can grow up to 2 meters with long green leaves and reddish white flowers. The underground shoots of the plant are known as rhizomes and have a peppery, sweet, spicy flavor and strong aroma. Galangal was once widely used in ancient and medieval Europe.
Dried galangal has quite a different taste from fresh galangal and they compliment each other extremely well. The dried spice gives a rather sharp full mouth experience and adds peppery depth to the more sweet, minty eucalyptus character of the fresh rhizome. It goes well in spicy and sour dishes with seafood, chicken, and fish as well as pork. Also a winner in small doses in salad dressing and chili sauces.

We love to use it when we make curries or coconut based dishes and pait it often with Batak pepper, tamarind, lime, lemongrass. When we make our chicken pho it gives a wonderful new flavor profile to the dish. It goes very well with fish sauce and horseradish. Add is to smoothies, golden milk or medicinal teas.

Pair with: Sour and spicy tastes. Chicken, broths, tamarind, Batak pepper, lime, coconut, ginger, chili, lemongrass.
Free Shipping: Over 550 sek
Shipping: From 28 sek
Send-outs: Every Wednesday*
*Summer Shipment: 12 july, 2 aug, 16 aug
Returns: 100% happiness guarantee. Read more here
- VISA
- Mastercard
- AMEX
- Klarna
- Shopify Payments (Shop pay)
- Google Pay
- Apple Pay

We have a 100% happiness policy when you buy our spices. If the spices do not succeed to wow you we will make sure to refund/re-send other flavors to make sure you are 100% happy with your purchase. 

If your order is damaged or broken in transit, we are happy to refund/re-send, simply email us your order # and images to hello@thepepperquest.com

For food safety reasons, we are unable to accept returns on opened products, but will do whatever we can to make sure you are happy with your purchase!

Please note that the policy lasts 30 days. If 30 days have gone by since your purchase, unfortunately we can't offer you a refund or exchange.
Complete your spice rack
Explore more regional spices and other flavors that complement your cooking.
At the moment we only ship within Scandinavia. Shipping costs will apply, and will be added at checkout. We run discounts and promotions all year, so stay tuned for exclusive deals. If you are located outside Scandinavia, don't be discouraged! Send us an email and we will see what we can sort out for you!
We love food, we love the discovery, flavor combinations and we want to learn, spread that knowledge and collaborate. We asked questions that no one could answer, so we had to go and find the answers ourselves. We love that it is a rediscovery of something very known to us all , yet has the possibility to teach us something completely new. We love what food brings to the table, the meeting, the ceremony, the bridging of cultures.
We are so proud to work closely with top restaurants in Scandinavia, focusing on quality and taste.
We recommend that you head over to Mattias Dahlgren and Rutabaga, Resturant AG, Airia, Frantzens, Warung, Nour, DoMa and many more if you like to bite into one of our peppercorns and spices. But hey, send us an email if you think your favorite restaurant should have our pepper.

Some more useful infoSome more useful infoSome more useful infoSome more useful infoSome more useful info
We work closely with our small scale farmers who uses traditional methods when growing their pepper and spices, like organic compost and no usage of pesticides. The usage of pesticides directly affects the flavor of the product.

We have connected with our farmers directly, meaning no middle hand. But this also means that they run smaller farms with no organic certifications. As our business grows we will able to take the next steps towards certifications. Stay tuned!
Finding the source, is finding the answer. We quest for unique high quality pepper and spices. We work harvest based and single origin only, meaning we only sell pepper from farmers we know. Many times we have tasted and smelled a spice knowing that there are more more lines of inquiry before reaching the very origin of the spice and the people who are cultivating it. Our way of working is special because we actually go to the farmers and we don't stop questing until we found the best of the best.
Mostly it is curiosity, openness and intuition that leads you to the right path.
Tax included.
We research, always knowing that it's when we go local we actually meet the right people. We make sure to live, eat, listen, dream and drink with our farmers and partners. From here we can start to see where we have common ground so we can create a value based foundation that support both of our needs. It is also very important that the partners and farmers we work with are anchored within their communities, so that generative development and liveihoods can be supported by our collaboration.