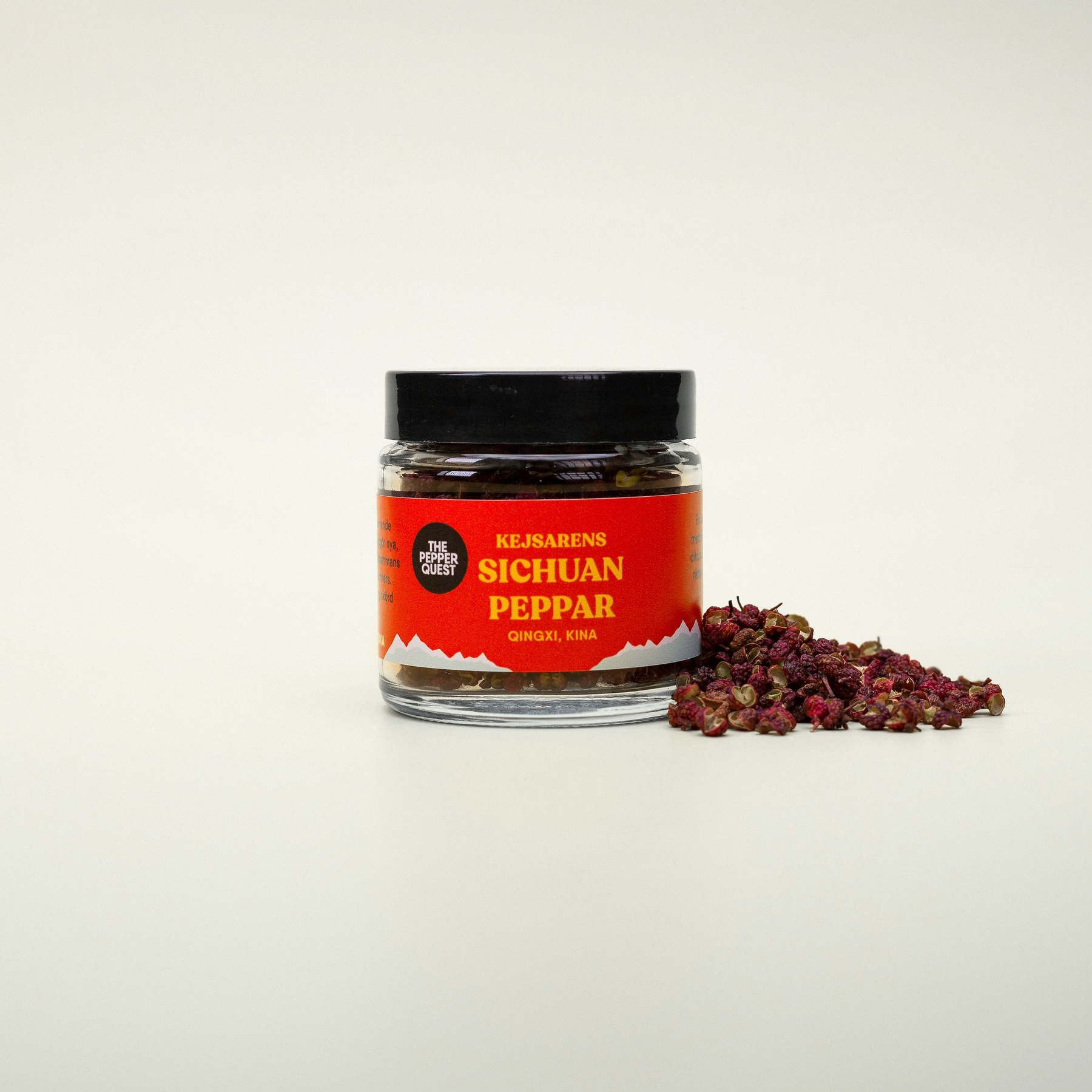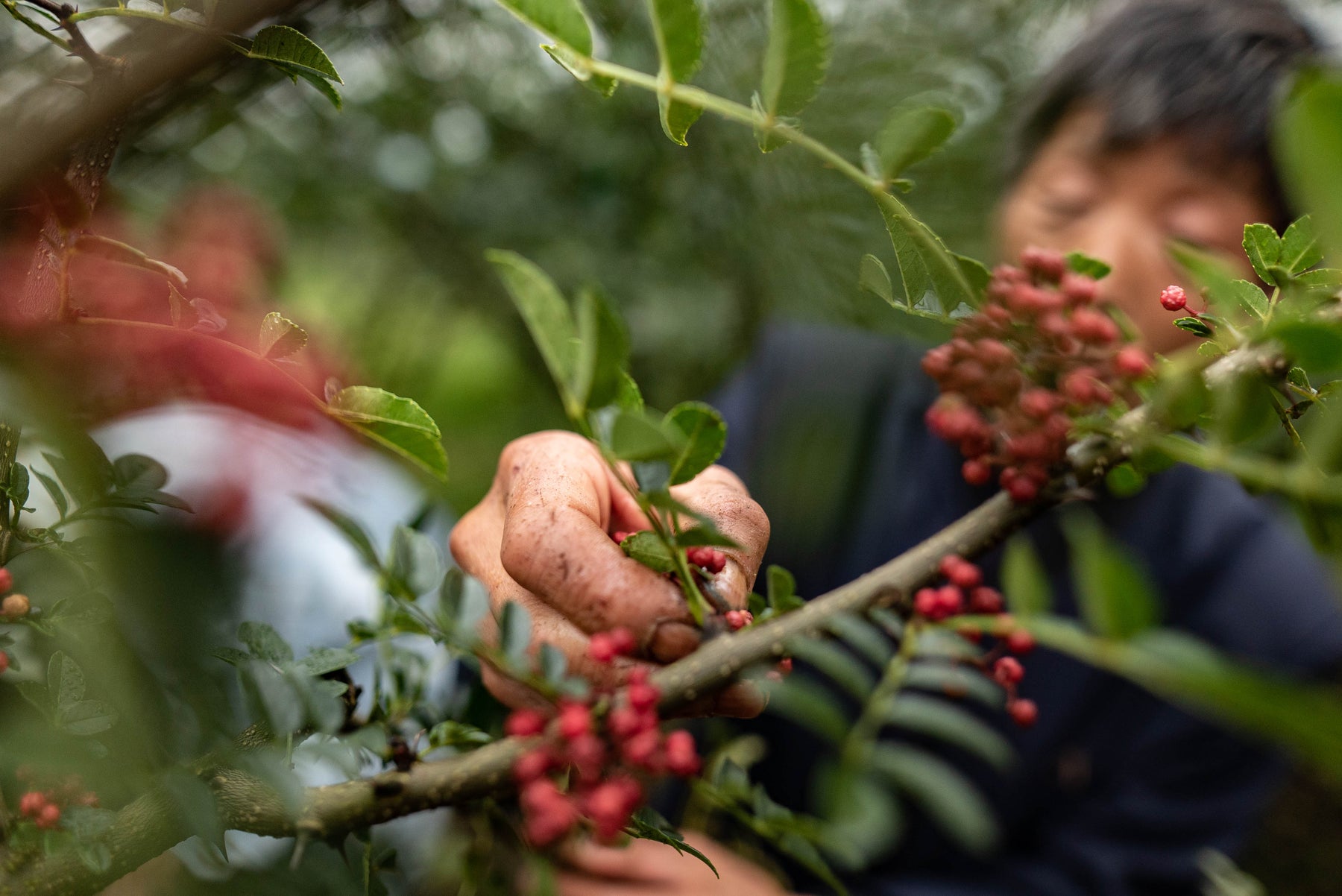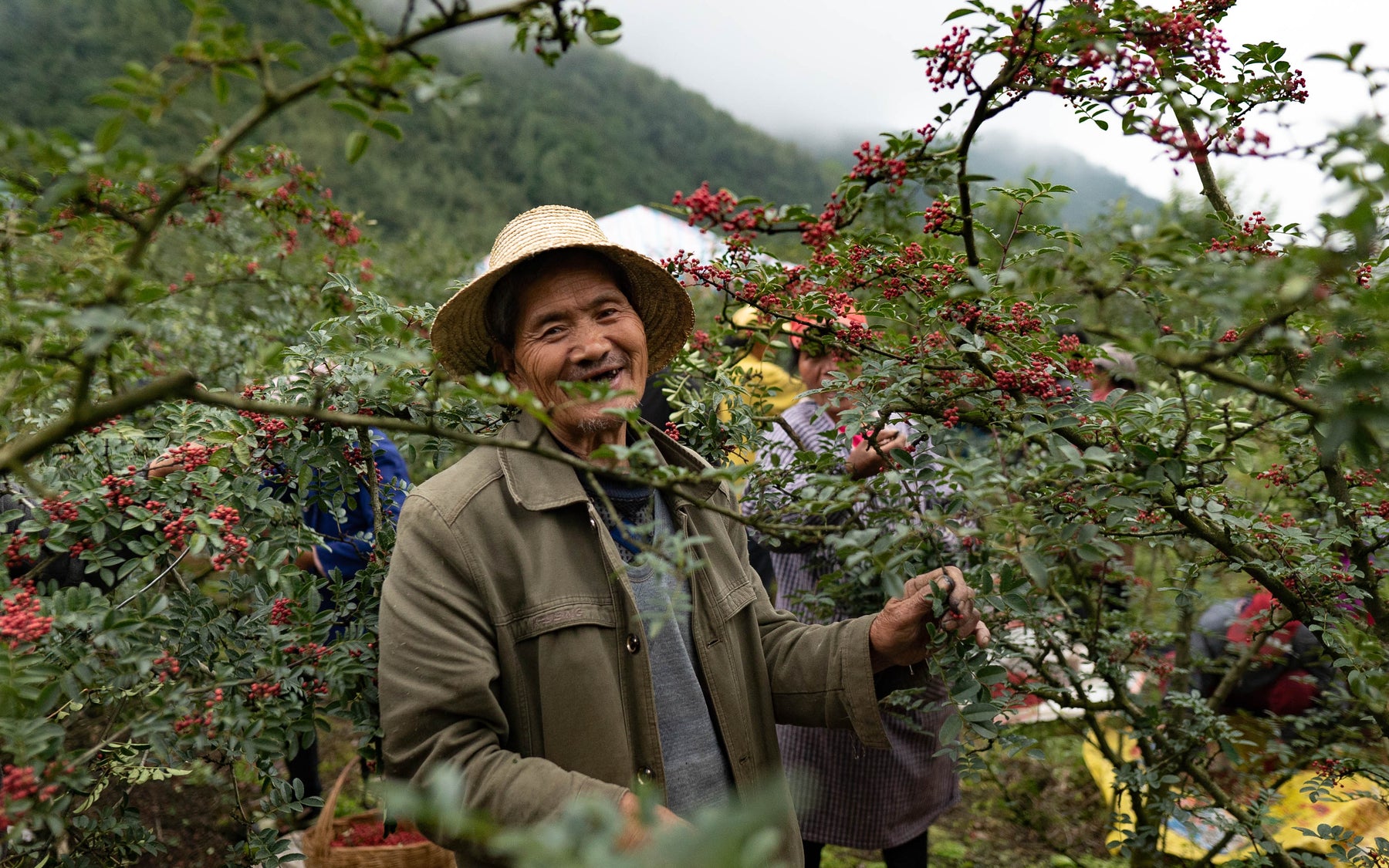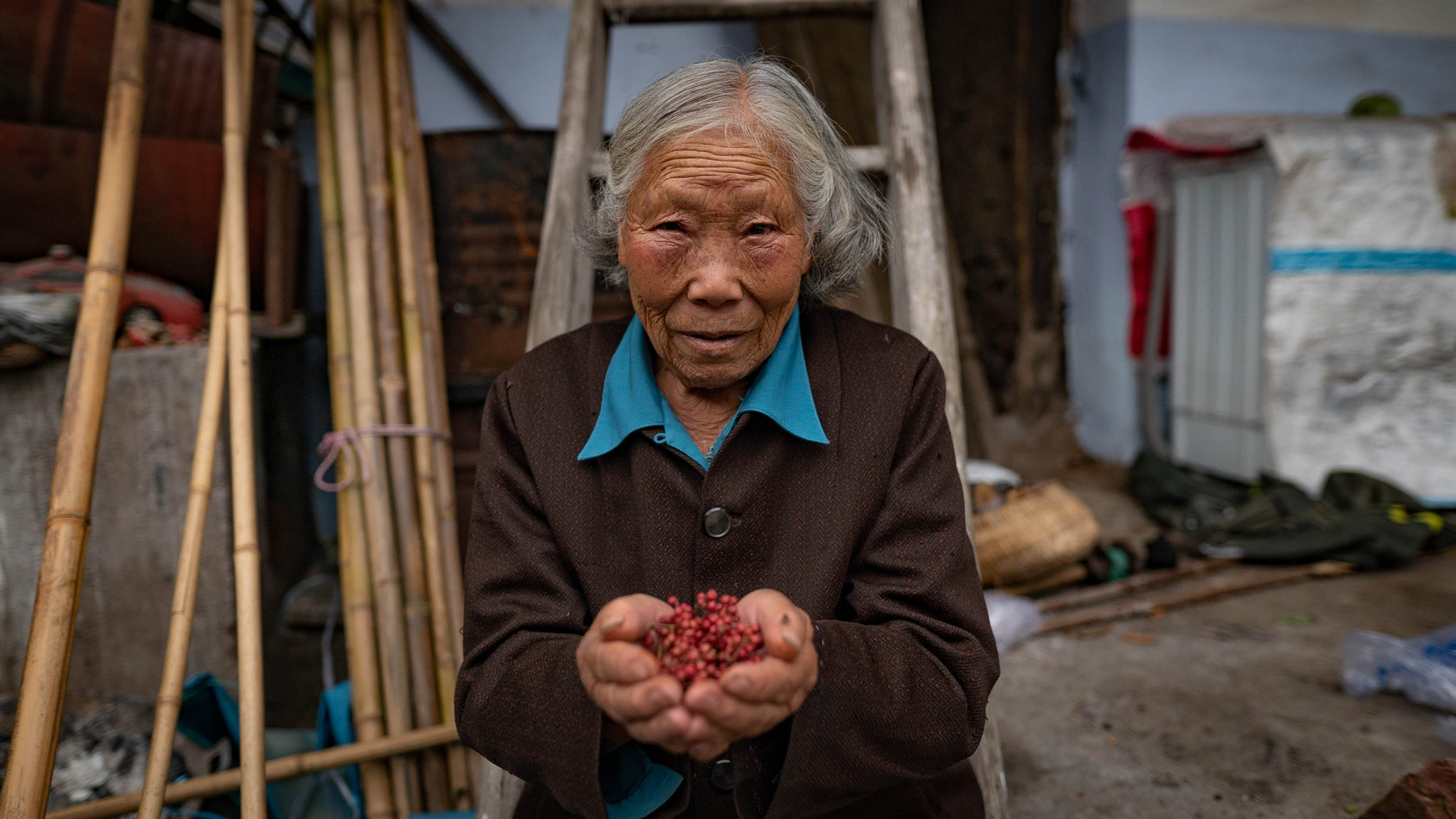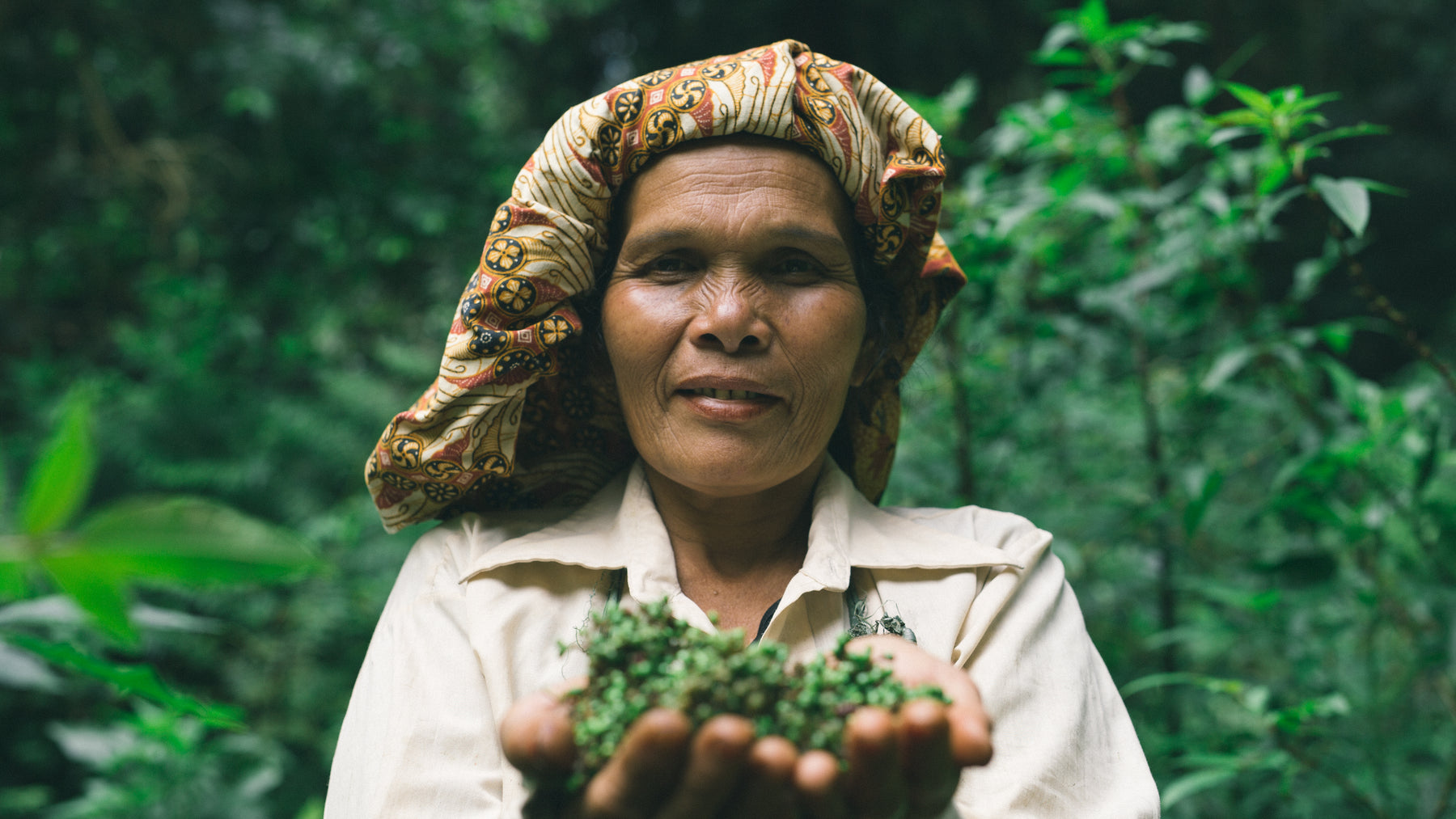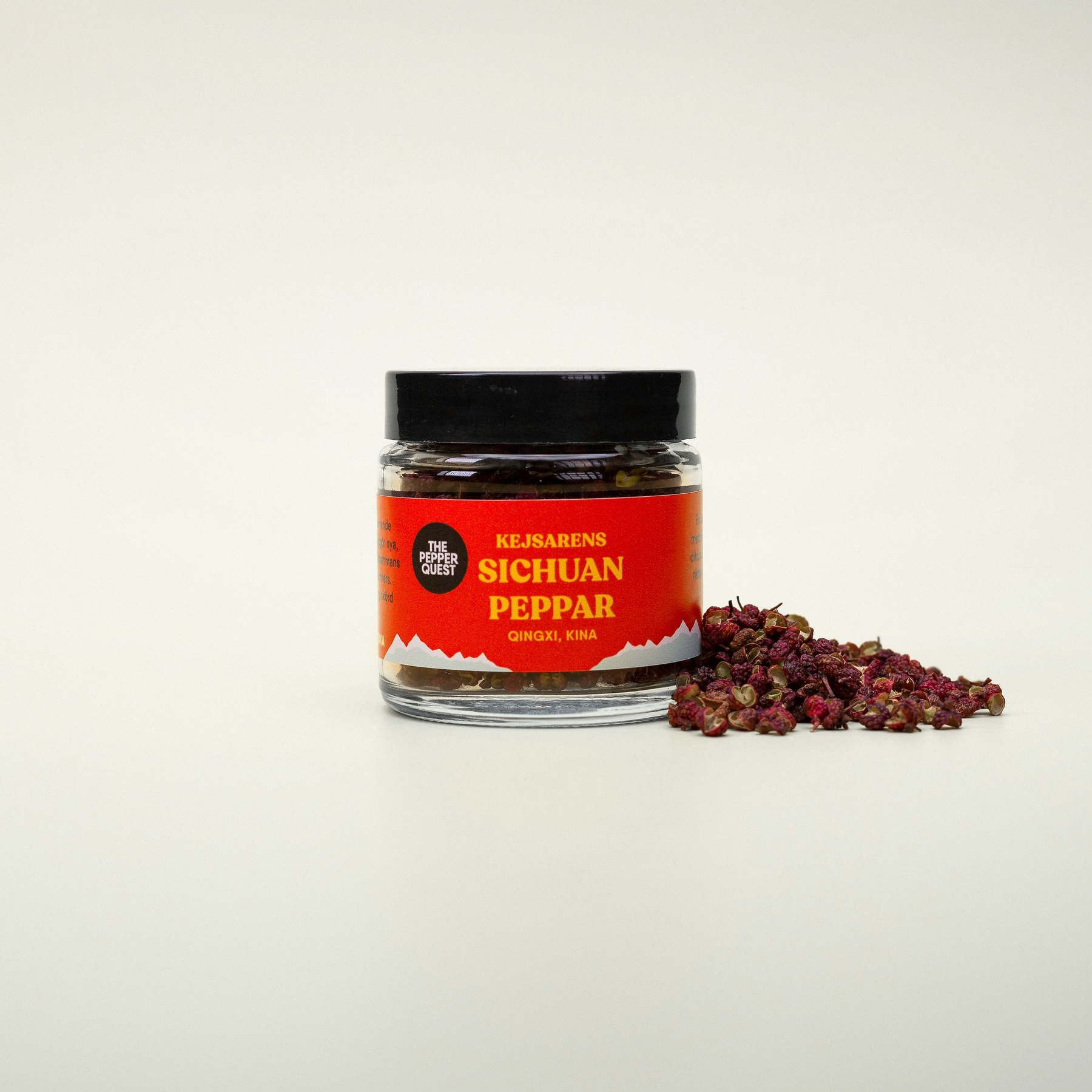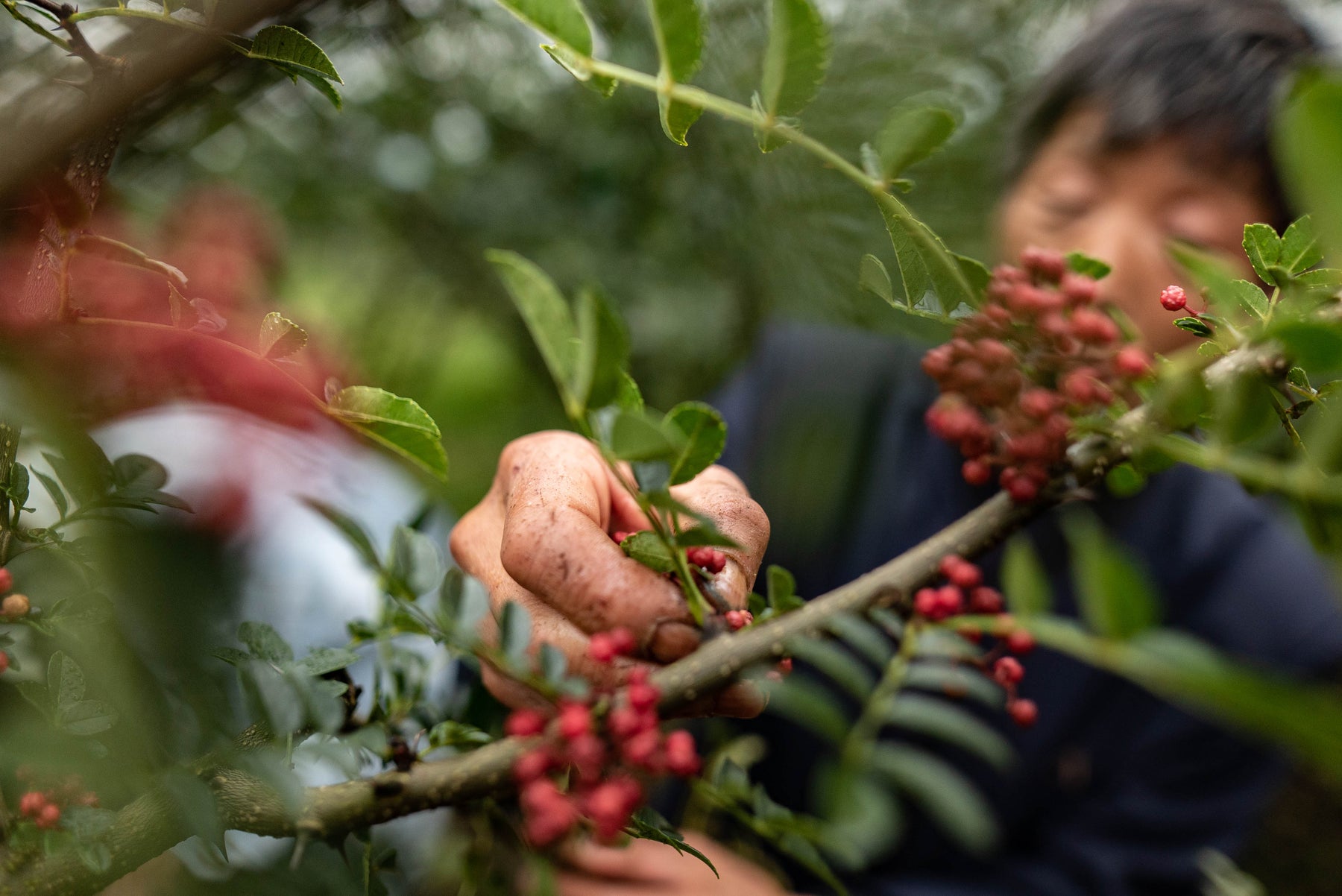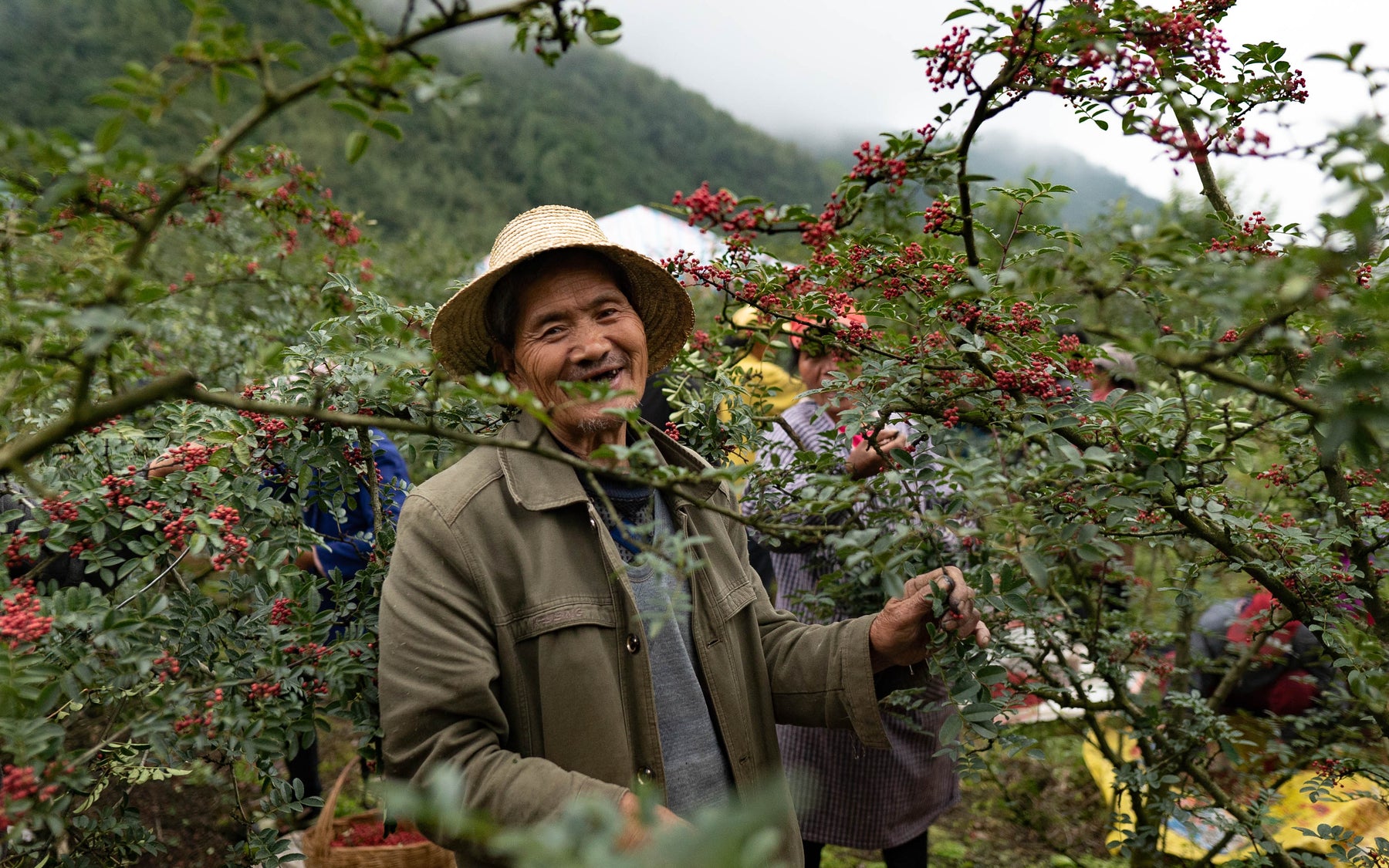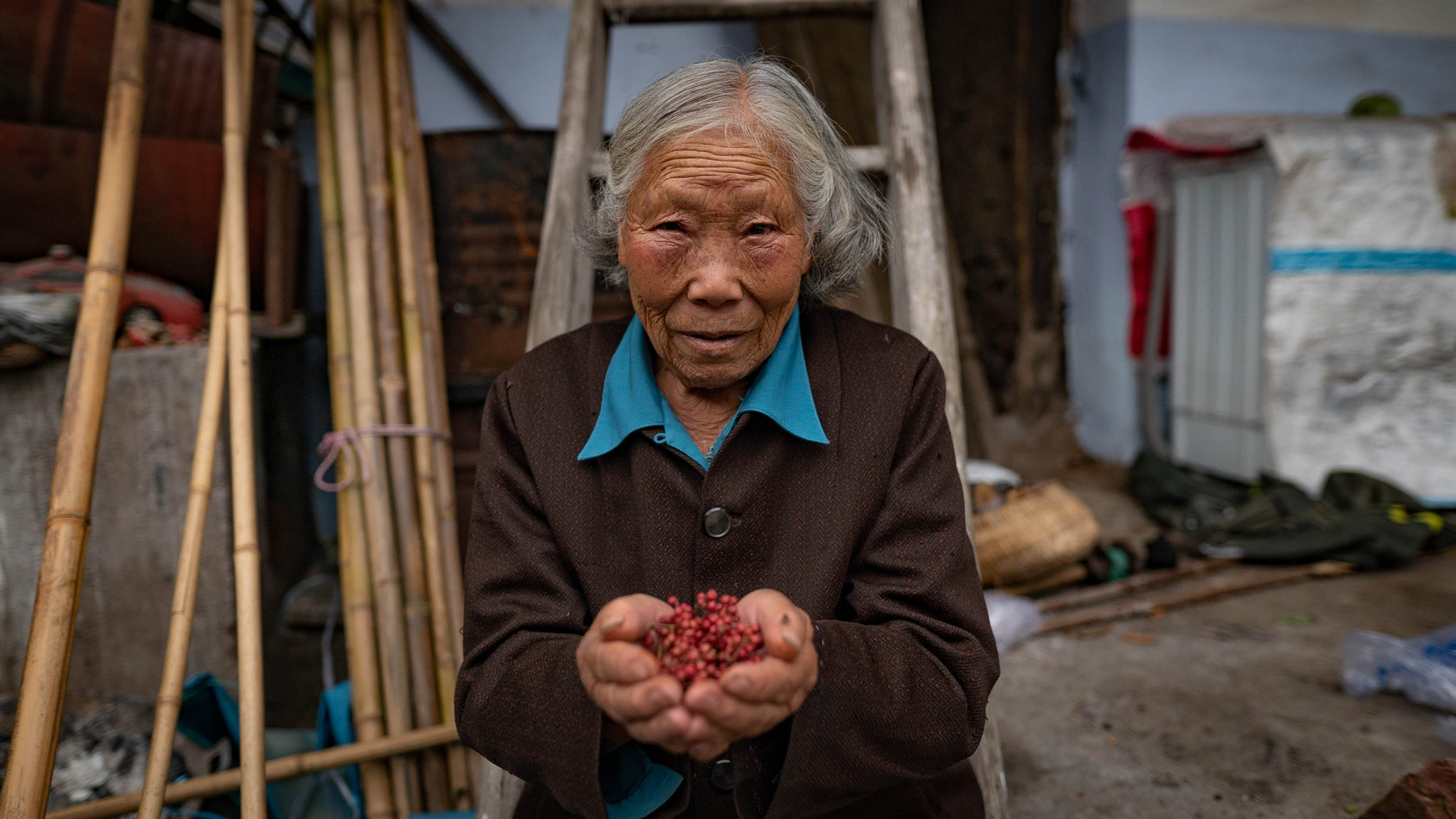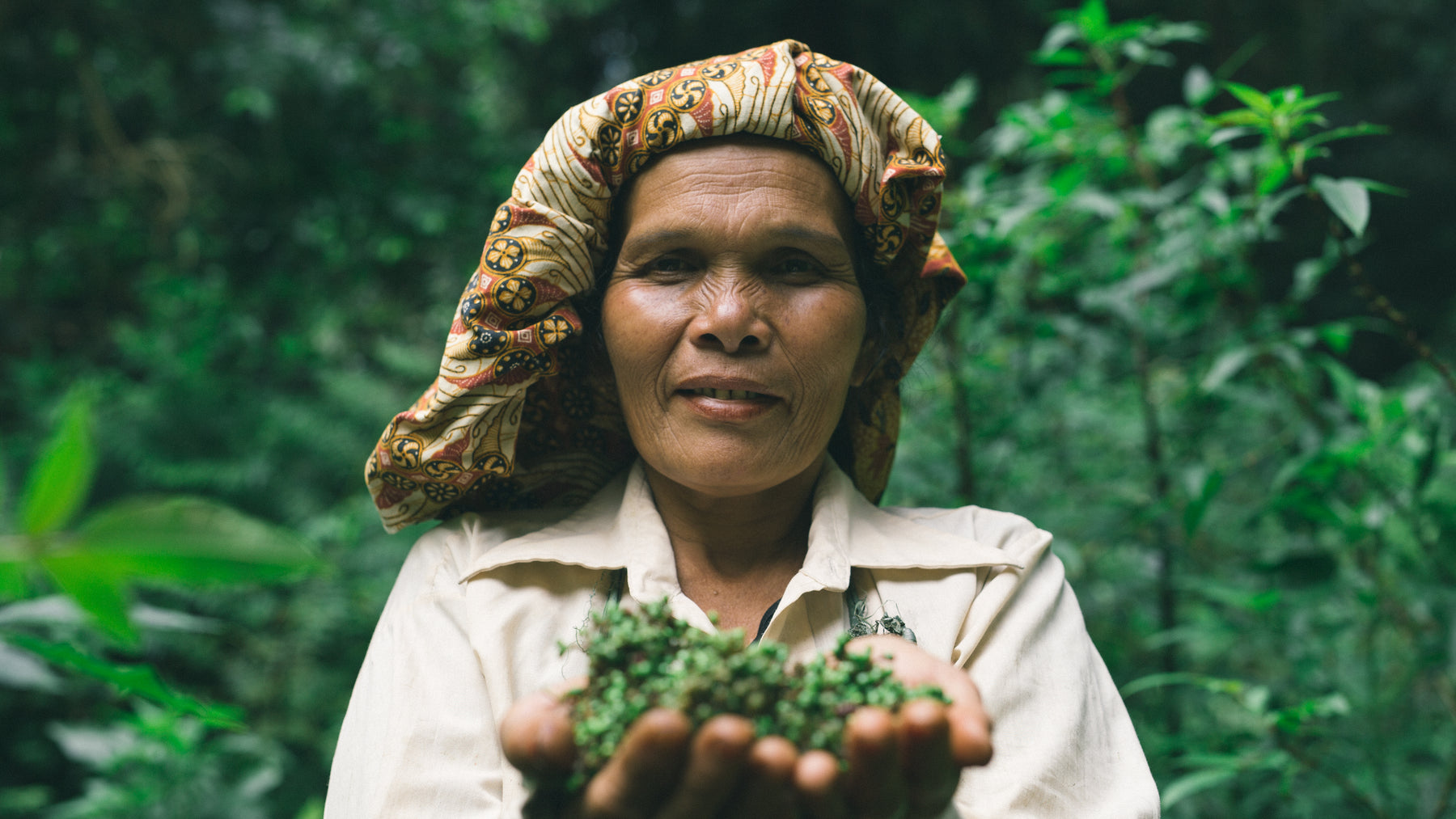 Tingeling
Citrus
Symphony
Flowery
Name
Flower Pepper Collection
Origin
China, Indonesia, Vietnam
Partner
Kiki, Koopas Andaliman, Denis, Nguyen Thi Vui
Pickup available at The Pepper Quest Smakstudio
Usually ready in 2-4 days
The Pepper Quest Smakstudio
Pickup available, usually ready in 2-4 days
Regeringsgatan 82
111 39 Stockholm
Sweden
This is the collection if you want to experience all the greatness of flower pepper and an absolute heaven for anyone wanting to indulge into Sichuan, North Vietnamese and Batak cuisine. 
The collections includes:
QingXi Sichuan Pepper (15g)
Gansu Sichuan Pepper (15g)
Hongya Green Sichuan pepper(15g)
Batak Pepper (Andaliman) (12g)
NEW Mac Khen Pepper (15g)

VAT included in the price.
Additional shipping cost at checkout.


Sichuan pepper refers to a spice obtained from a group of closely related plants of genus Zantho­xylum, a distant relative to citrus family. Varieties of Sichuan Pepper is found all over Asia and has been used by highland people in China, Nepal, Japan, Korea, India, Laos and Taiwan for centuries due to the plants ability to survive harsh cold weather.

Sichuan itself is a melting pot of culture, traditions, cultivation and natural splendour. Home of the last pandas, ancient trade routes and the rise of Mao. And the food is just amazing. More than 81 million people live in this province located in southwest China. The capital Chengdu is a cool, modern city with a bustling art, business and science scene.

The Sichuan Pepper we have is grown by the Li Family in the Han Yuan Valley at around 3000 meter above sea level in Qingxi, one of the old, mysterious gateways to the ancient tea horse road. The ancient tea horse road was once a vast networks of treacherous and rough trade routes stretching from central China all the way to the bay of Bengal and beyond. The Li family have been cultivating Hua Jiao as it is called in mandarin for generations.

QingXi is actually one of the first recorded places of sichuan pepper plantations and legends says it was here is started. For 300 years the village sent sichuan pepper as a tribute to the imperial courts of China because of the superior taste, aroma and color.


It has a very unique taste. Intense and distinctly floral, with a numbing effect that sets your taste buds on a culinary journey unlike any other we have tried. Unlike chili which has a burning sensation when eaten flower pepper evokes a numbing sensation, an electric feeling. This is due to a molecule found in the plant activating receptors that send stimuli to your brain telling it that you are experiencing vibration.
Sichuanese food is out of this world. We think it is one of the most delicious and interesting cuisines on the globe. How can there be such an unbelievable complexity and depth of flavor. Flowery, salty, sweet, spicy, sour, umami, bitterness. Fermentations, pickles. Dried, fresh. Steamed, stir fried, dry fried, grilled, water soaked, dry braised, sauteed.

Legends talk of over 6000 traditional dishes created from 23 fixed flavors and 58 different cooking methods. And at the core of it all, Ma La, the link up of hot and numbing, when chili marries Sichuan Pepper. When cooking with Sichuan Pepper it is about finding a symphony between all these flavors and cooking methods. Understand how they enhance each other. No other flavor should be at the expense of the other.

The Sichuan peppers in your package are very potent, flowery taste bombs. They are considered some of the best in the world for a reason. It does takes some error and trial to get to know them, slowly discovering what harmony can arise with other tastes, but it is definitely worth the challenge as it will open a door to a whole new way of cooking. Roasting and toasting your pepper is a good idea before applying it to your dish.

Youtube have a lot of wonderful Sichuan recipes so go for a explore.

If you have the opportunity another great way to make this food taste better is to go out and explore your local Chinese and asian food marts. They have a bunch of great products that will elevate dishes. Fermented black bean paste, Shaoxing wine, Heaven facing chili, Chinkiang vinegar, Korean red chili, light soy, rice vinegar. There are a bunch of great complementaries.

Character: Uniquely flowery, electric, citrus that runs through your mouth, vibrating your receptors, binding together flavors in one great symphony.
Free Shipping: Over 550 sek
Shipping: From 28 sek
Send-outs: Every Wednesday*
*Summer Shipment: 12 july, 2 aug, 16 aug
Returns: 100% happiness guarantee. Read more here
- VISA
- Mastercard
- AMEX
- Klarna
- Shopify Payments (Shop pay)
- Google Pay
- Apple Pay

We have a 100% happiness policy when you buy our spices. If the spices do not succeed to wow you we will make sure to refund/re-send other flavors to make sure you are 100% happy with your purchase. 

If your order is damaged or broken in transit, we are happy to refund/re-send, simply email us your order # and images to hello@thepepperquest.com

For food safety reasons, we are unable to accept returns on opened products, but will do whatever we can to make sure you are happy with your purchase!

Please note that the policy lasts 30 days. If 30 days have gone by since your purchase, unfortunately we can't offer you a refund or exchange.
Complete your spice rack
Explore more regional spices and other flavors that complement your cooking.
At the moment we only ship within Scandinavia. Shipping costs will apply, and will be added at checkout. We run discounts and promotions all year, so stay tuned for exclusive deals. If you are located outside Scandinavia, don't be discouraged! Send us an email and we will see what we can sort out for you!
We love food, we love the discovery, flavor combinations and we want to learn, spread that knowledge and collaborate. We asked questions that no one could answer, so we had to go and find the answers ourselves. We love that it is a rediscovery of something very known to us all , yet has the possibility to teach us something completely new. We love what food brings to the table, the meeting, the ceremony, the bridging of cultures.
We are so proud to work closely with top restaurants in Scandinavia, focusing on quality and taste.
We recommend that you head over to Mattias Dahlgren and Rutabaga, Resturant AG, Airia, Frantzens, Warung, Nour, DoMa and many more if you like to bite into one of our peppercorns and spices. But hey, send us an email if you think your favorite restaurant should have our pepper.

Some more useful infoSome more useful infoSome more useful infoSome more useful infoSome more useful info
We work closely with our small scale farmers who uses traditional methods when growing their pepper and spices, like organic compost and no usage of pesticides. The usage of pesticides directly affects the flavor of the product.

We have connected with our farmers directly, meaning no middle hand. But this also means that they run smaller farms with no organic certifications. As our business grows we will able to take the next steps towards certifications. Stay tuned!
Finding the source, is finding the answer. We quest for unique high quality pepper and spices. We work harvest based and single origin only, meaning we only sell pepper from farmers we know. Many times we have tasted and smelled a spice knowing that there are more more lines of inquiry before reaching the very origin of the spice and the people who are cultivating it. Our way of working is special because we actually go to the farmers and we don't stop questing until we found the best of the best.
Mostly it is curiosity, openness and intuition that leads you to the right path.
Tax included.
We research, always knowing that it's when we go local we actually meet the right people. We make sure to live, eat, listen, dream and drink with our farmers and partners. From here we can start to see where we have common ground so we can create a value based foundation that support both of our needs. It is also very important that the partners and farmers we work with are anchored within their communities, so that generative development and liveihoods can be supported by our collaboration.